Mold Testing & Inspection
Keeping Your Property Mold-Free
You can find mold anywhere; in the air and in our homes, as long as there is moisture. Considering the many drawbacks it has on our health; better to be safe than sorry. If you are wondering how to get rid of mold, do not rush to buy a spray promising to be a mold killer. You need more information first. Instead, carry out mold inspection or mold testing, so you can decide if you need professional mold removal.
Mold Inspection - Centreville, VA
Why do mold inspection?
For your health: You may fall ill, and on visiting the doctor, he suspects you to have mold infections due to the symptoms you have such as coughing and sneezing. You, therefore, should carry out mold inspection to alleviate doubts and find out how much it will cost to get rid of mold in your house.
For planning: The mold that you see may not be all the mold there is. A professional mold inspector will find the source of the mold, see where it has spread, and plan out how to fix it.
What is a mold inspection?
It entails a mold specialist visiting your house to look for mold growth in susceptible areas. At this point, he conducts a visual inspection only, based on his expertise. This can be more accurate than using a home mold test yourself, or using a mold detector kit.
When can you expect results of the inspection?
After conducting the inspection, our specialist will provide you with a detailed written estimate of all that he will need to do for thorough mold remediation. At UCM Carpet Cleaning Centreville, we provide you with results by the end of the next business day, and if you want to proceed, you can still contact us for excellent services.
How much does an inspection cost?
Most companies in Centreville charge for mold inspection depending on a variety of factors such as the size of area inspected. However, at UCM Carpet Cleaning Centreville, we charge you a flat rate of $149.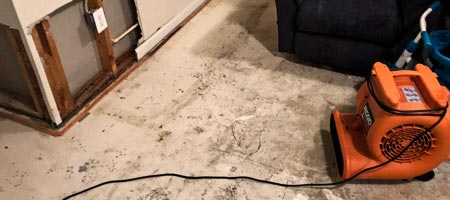 Mold Testing - Centreville, VA
Why do testing?
If mold is not visible, then you need to confirm that there is indeed mold in your house. It could also be for insurance purposes or just being careful with your family's health and safety.
What is mold testing?
A home mold test involves our testing experts coming to your home and taking samples of the areas suspected to have mold growth. They take two air samples: one from the outdoor area to act as a control to display normal mold conditions and another from the affected area. Usually, there will be less mold indoors than you find outdoors. They may also use materials affected by mold as samples. They take the samples to a laboratory to measure mold quantities and types present.
When are test results available?
We provide you with a report after a few business days but if you need results as soon possible, we can rush the results for you so you have them the next day, for an additional fee.
How much does testing cost?
We charge $350 for two samples, the test sample, and the control. If additional samples are required, usually one or two at the very most (and only if you okay it), you pay $75 for each additional sample.
Why Choose UCM Carpet Cleaning Centreville?
At UCM Carpet Cleaning Centreville, we take mold control seriously, so we not only hire experts in the field but also use the latest technology to rid your property of mold, for good. Our charges are affordable and if you live in Centreville, please contact us and let us help you with mold inspection, mold testing, and other mold services. 703-652-4267.